Robocam America Inc. always focuses our main interest on
supporting customers through every step of the manufacturing process.
We, Robocam America, have a long history of working with water. Although the world changes frequently, people should also strive to change the world. This key component of change should involve water and human ecology. The environment we live in is getting increasingly contaminated due to industrialization and natural disasters; it is also plagued by epidemics like COVID-19. The world also has  religious and political conflicts, as well as terrorism. For these reasons, our company has focused on respecting the environment and improve life on the earth.
We, Robocam America, developed, and distributed CCTV pipe inspection cameras in order to support and develop the water purification business.
We have served our community for a long time, but we will not be satisfied with our current stance, and we will make every effort to become a world-recognized sewer inspection crawler system, responding promptly to the changes in this pandemic era.
We have decades of experience developing pipe video inspection equipment, not only for the general purpose of sewer inspection, but also to serve our society by participating on a rescue activities. We have participated in several natural disaster rescue activities: a collapse of Sampoong Department Store in South Korea in 1995, Taiwan earthquake in 1999, Gujar earthquake in 2002, Iran earthquake in 2004, Sichuan earthquake in 2008.
We have also exported life-saving equipment to other countries around the world, as we believe that the ultimate goal which all businesses should aim is to give back to the community.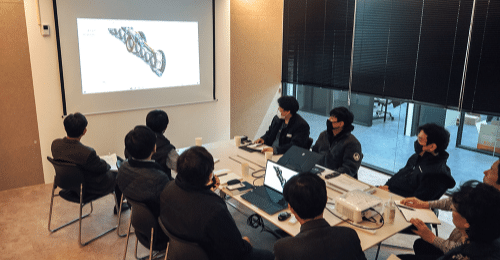 Established
A company specializing in
CCTV pipe inspection cameras.
Annual Shipments
A mass production factory line allows us
to provide flawless sewer inspection crawlers.
Employees
We encourage all members to
strive for the highest standards.
Global Projects
Past and current business
projects around the world.
FOR THE CONSUMER,
BY THE CONSUMER AND OF THE CONSUMER,
YOU ARE THE REASON FOR OUR COMPANY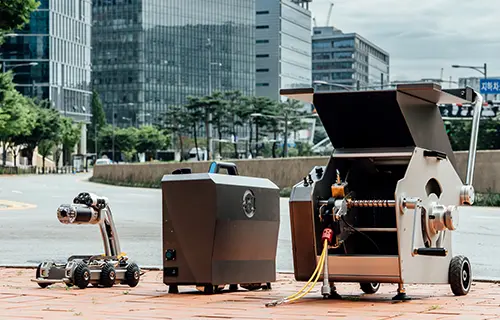 By building an assembly line production factory of 1,000 – unit per year, we are able to offer our products at a reasonable price compared to other existing US or German products.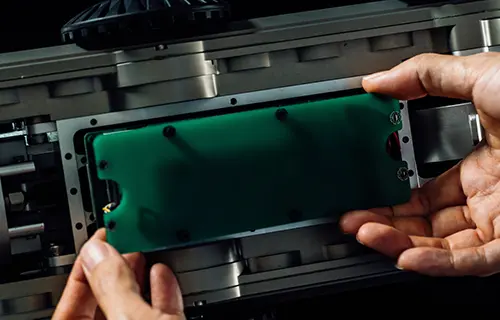 Self-diagnosis & Self-Repair
We created ROBOCAM S "DIY Self-Diagnosis & Self-Repair" program to provide the convenience of purchasing components and accessories for sewer crawler cameras, by ordering them online and getting them delivered to your front door. Thus, the customer doesn't need to go to a repair center, instead they can simply replace and repair the parts by themselves at their home or office.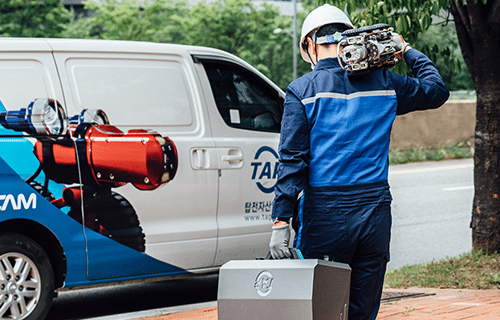 Now, the trend for every business is customer-oriented. Our company will base our spirit on this trend and we will try our best to hear and learn about what customers really want.
Providing solutions of every kind,
from the beginning to the end
Environmental Sustainability
We are doing our best to sustain the environment by developing the sewer inspection crawler system and supporting the water purification business.

We provide and maintain the highest quality of pipe inspection crawlers for the sewer industry.

Ralph Nader said "water is the most precious limited natural resource we have in this country."  For this reason, we focus on the importance of pipe line inspection.

We can deliver top quality control over all critical aspects of your main sewer line inspection projects.