The most complete sewer inspection camera crawler system you will ever need. The full premium-quality system consists of a sewer crawler camera, a cable reel, and a controller. Each component can be purchased separately at a reasonable price. Afterward, when you need to repair the crawler, the parts are easy to replace.  Our system is also easy to use and it is fully submersible.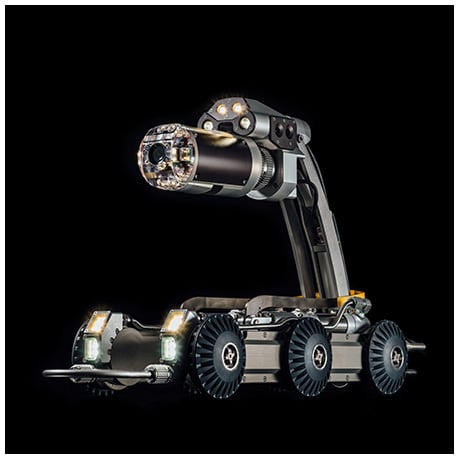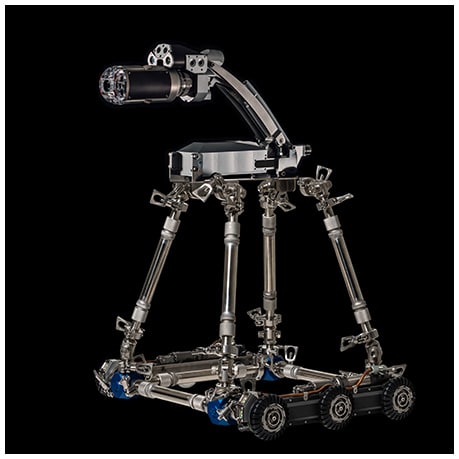 2. Various Transformation (Spherical-Cell Extension Kit)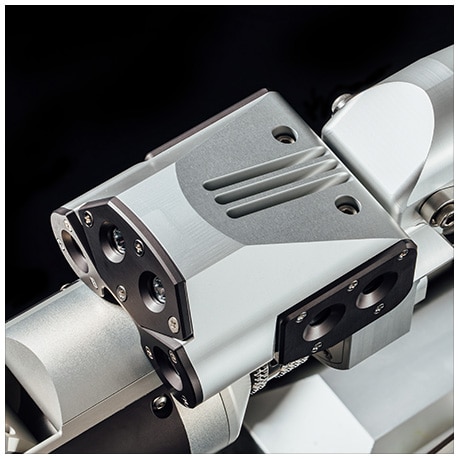 3. Advanced Sensor Technologies (Inclination Graph, Gyro-Sensor, Center Positioning IR Sensor, Status Check Sensor)
Robocam America Inc. presents a whole new design of ROBOCAM S, which makes it clearly distinguishable from other pipeline crawlers in the industry. This specific design has been systematically developed by design professionals with numerous design awards, to whom obtained inspiration from combat aircraft, submarines, and luxury sports cars.
ROBOCAM S is specially designed to maximize the users' convenience. Robocam America Inc. has reviewed the data of the pipeline inspection crawlers used for decades and concluded that top-class crawlers are the products that do not easily get damaged or permeate even in a hazardous environment. However, we are well aware that there are inevitable cases and it is impossible to completely avoid any damage to the system. The key point of our research was based on how quickly the users can recover and re-operate the sewer crawler camera during a busy investigation schedule when damage is done.
Inclination Sensor
function
Center Positioning
IR Sensor Technology
Camera P/T Direction
Sensor
Robot's Pressure, Humidity
and Temperature Sensor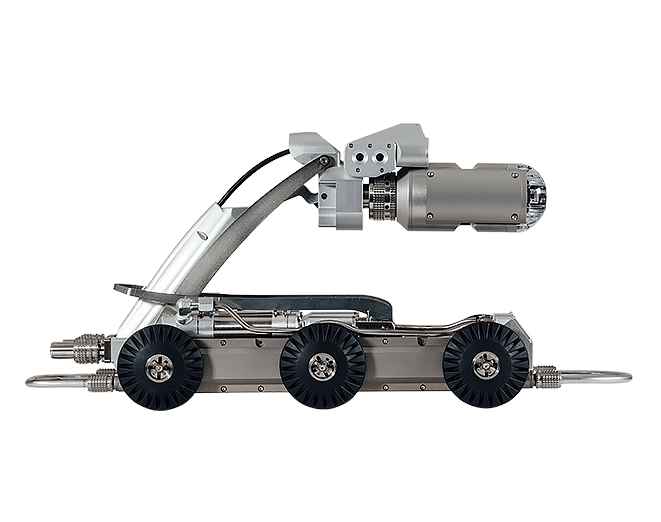 Easy and Intuitive Transformation (One-Touch Wheel Replacement Process) Completely Submersible Twin Motors Unbreakable Lift
Zoom Camera with Laser Measurement Removable Camera Unit (Compatible with Robocam Jr. Crawler) Various Lamp Kits (Crown Lamp Kit, Tractor Bumper Kit) IR Sensor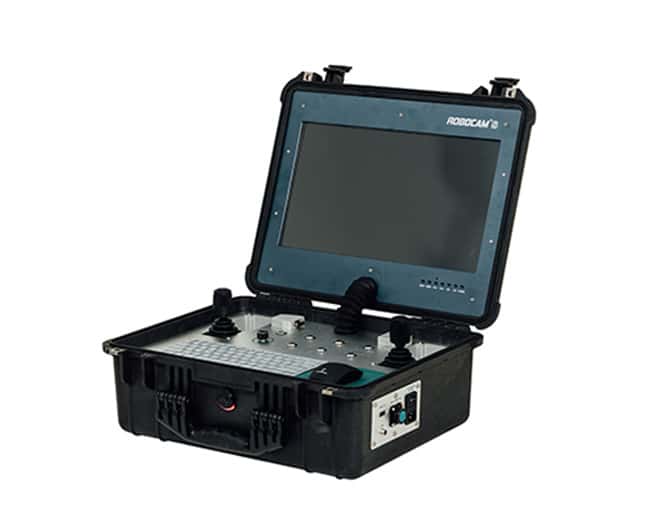 Sensor-Based Advanced Controller Full HD Digital Recording Device Quadrilingual Caption Program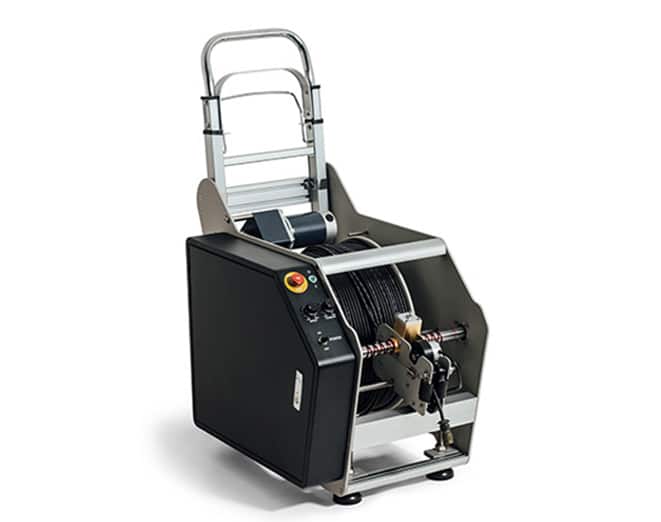 Synchronized Function Easy to Replace Cables on Site Thinner, But Stronger Cable
General Specs


Size
Minimum Lift Height :
183mm(W)*615mm(L)*133mm(H)
Maximum Lift Height :
183mm(W)*615mm(L)*336mm(H)
Weight
13.5kg (camera included)
Body Material
Brass & Aluminum & SUS
Applicable Pipe Range
200mm Dia ~ 2000mm Dia
Pressure rating
1bar



Camera and Lights


Resolution
1920×1080 pixels (Full HD)
Module
2M IP Camera (2MP Pixel)
Imager
Sony 1/2.8 " CMOS 2MPSensor
Lens
2.8mm, Angle of view – 120 degrees
P/T
240 degree tilt, infinite pan
Min. Illumination
Color – 0.5 Lux, BW(IR ON) – 0 Lux
5 LED Light Intensity Level
Camera Head PAN Lamp
4ea
Camera Head Tilting Lamp
4ea
Additional Crown Lamp kit
CREE *4ea
Additional Body Forward Lamp
6ea on each SKID